With the advent of smartphones, the Mobile app development has been on a rise. We at Hybec IT Solution, are well aware of this fact. Our highly skilled mobile app developers will design and develop one of the most amazing mobile applications for you. Be it any platform, Android or iOS the developers that we house at Hybec IT Solution will deliver a top-notch product to you.
Our team of application developers is very creative and proficient that you could ever find. They will leave no stone unturned in accomplishing individual needs as well as the demands of any business. Our developers will make use of all the latest tools and technology in developing mobile apps that are highly customizable. We have made our mark in the mobile application development world by building some of the best applications. Our past work and the significant amount of experience are a proof for that.
Application Development Services
Offered By Us
The web and mobile app development team at Hybec IT Solution caters mobile application development services for two of the most popular mobile OS, i.e. Android and iOS. Let's take a look at the quality of services that are provided by us for these two platforms.
We create mobile apps that will have the potential to get many millions of downloads
We create mobile apps that will be listed in featured apps
We create mobile apps that will be awarded in competitions
We create mobile apps that will appear on news
Android App Development
Android is one of the most popular mobile OS in the World right now. There are millions of users that own a smartphone that runs on Android. Creating applications for one of the most successful mobile OS is a tedious job. Any custom mobile app development company will develop an android app for you, however, the apps that we develop are built using cutting-edge technology.
All the Android apps that are developed by us are equipped with all the latest features and enhancements. This will allow our clients to perform all the various marketing techniques and generate a huge revenue from it. All our mobile developers have a significant amount of experience in Android application development.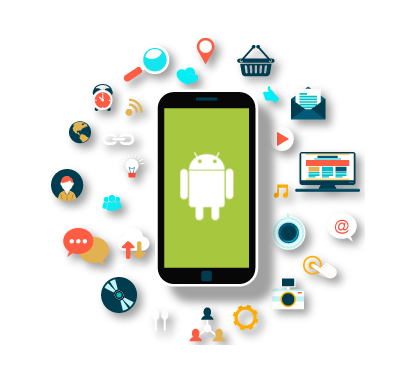 iOS App Development
Hybec IT Solution has a team of highly creative and innovative developers for iphone app development that build elegant and robust apps for your iDevices like the iPhone, iPad, iPod and the iWatch. All our iOS developers are well versed with all the latest developments that include SDK and iOS. This will enable them to develop custom iOS application at are of varied complexity levels.
Our dedicated team of iphone app developers has a vast amount of industry experience. They have very deep knowledge of the ios app development. As one of the best app development companies, we are known to develop business-centric iOS applications that offer secure networking, collaboration, mobility along with other enterprise management apps.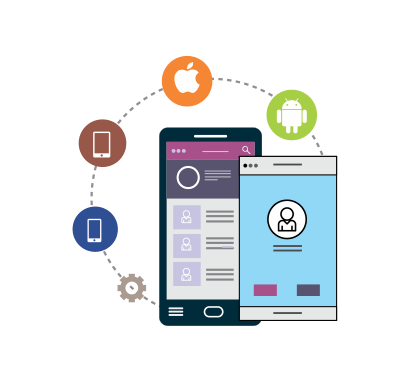 Reasons To Choose Us
Why Are We The Best Mobile App development Services in Singapore? We work with everyone without any discrimination. It doesn't matter who you are or which organization you represent. Our mobile app development agency is capable of providing high-end digital solutions from individual to start-up till enterprises from every type of industry.
Highly Experienced Professionals
Well known and Reputed Organization
In-depth knowledge of mobile technologies and frameworks.
On time delivery
Cost Effective Solutions
Prompt Support Services